SBP Governance
SBP Governing Board
The Governing Board is composed of ordinary members and of expert members.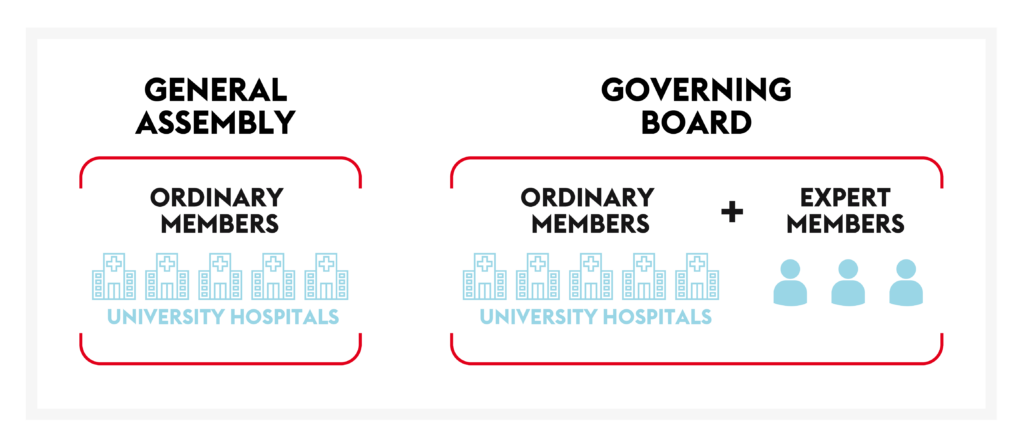 SBP ordinary members are the University Hospitals of Basel, Bern, Geneva, Lausanne and Zürich, considered as non-profit institutions active in the biobanking field. The ordinary members constitute the SBP General Assembly. Each ordinary member appoints an individual (a member of the general management) to act as its representative on the General Assembly and on the Governing Board.
SBP also has expert members, a maximum of three, identified as individuals recognized in specific biobanking domains. These expert members are recommended by the Governing Board and elected by the General Assembly.
The President, the Vice-president and the Governing Board are elected for a three year period.
President
Prof. Antoine Geissbühler
Vice-rector UNIGE
Vice-President
Prof. Aurel Perren
Director Institute of Pathology,
University Hospital Bern
Ordinary members
Basel
TBD
Bern
Prof. Thomas Geiser
Director Education and Research, Inselspital Bern.
Geneva
Prof. Antoine Geissbühler, President
Vice-dean for humanitarian and international affairs, UNIGE
Lausanne
Prof. Mauro Oddo
Vice-medical Director, Research, Education and Innovation, CHUV
Zürich
Prof. Gabriela Senti
Director Research and Education, USZ
Expert members
Liquid biobanking
Prof. Carlo Largiadèr
Head of Liquid Biobank Bern, Inselspital
Tissue biobanking
Prof. Aurel Perren, vice president
Head of the Pathology Institute, University of Bern
Non-human biobanking
Prof. Tosso Leeb
Director Institute of Genetics (Vetsuisse), University of Bern