Directory
SBP NExT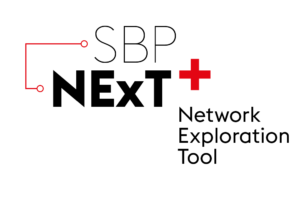 SBP NExT, SBP Network Exploration Tool, is an intuitive and visual tool that will help you discover Swiss biobank network, based on a variety of criteria. Through a simple drag-and-drop interface, you can build a personalized map of relevant entities and access comprehensive information. The video tutorial will get you started in less than two minutes.
This interactive data-vizualitation isn't optimized for small devices.
For a better experience, widen you window or use a bigger screen device.