Labels
What are the SBP labels?
SBP offers to biobanks a compliance review through SBP Biobank SQAN, its online assessment tool of biobanks' practices. After completion of the compliance review, three labels can be awarded. They reflect the biobank compliance level with:
| | |
| --- | --- |
| | the applicable ethical/legal framework |
| | the standardization of the multiple biobanking processes from consent presentation to sample shipment, including personnel and equipment management |
| | the optimization of the overall biobanking management system with focus on the implementation of quality assurance measures |
Below are listed the domains that are evaluated within the compliance review:
Compliance with legal and ethical standards
Governance Management
GOVERNANCE DOCUMENTS
Biobank regulation
MTA/DTA
Consent form
REGULATORY AFFAIRS
Responsibilities
Consent information process
Confidentiality
Safety
COMMUNICATION
Return of results
External communication
Complaints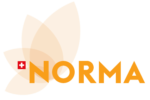 Standardization of the biobanking processes
Ressource management
IT
IT security
Traceability
EQUIPMENT
Equipment calibration
Maintenance and repair
Equipment inventory
Critical consumable inventory
PERSONNEL
Roles
Job descriptions
Training
Process management
COLLECTION PROCESS
TRANSPORT PROCESS
RECEPTION PROCESS
PROCESSING PROCESS
STORAGE PROCESS
DISTRIBUTION PROCESS
METHODS
Quality control methods
Quality control results
Validation of methods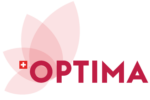 Implementation of quality assurance measures of the overall biobanking system
Quality Assurance Management
POLICIES
Quality policy
Service Level Agreement
Internal communication
DOCUMENTATION MANAGEMENT SYSTEM
Documentation management
Document list
PROFESSIONAL DEVELOPMENT
Management reviews
Satisfaction surveys
Internal audits
Internal audit reports
Management of nonconformities
List of non-conformities
RISK MANAGEMENT
Risk-biosafety management
Business model and cost recovery (sustainability)
SBP recommendation
SBP recommends its biobank partners to aim for at least for the NORMA label which will guarantee the quality of the biobanking processes and the harmonization of the biobanks' practices at the national level. Efficient sample management is indeed a prerequisite to enable researchers to perform reliable and high-quality research.