SBP Biobank Regulation Template is published!
We are excited to announce the publication of our Biobank Regulation template, one of the essential documents for the development of a strong governance.
The Biobank Regulation defines the biobank purpose, activities, organisation and reflects its daily practices. Beyond the compliance with legal requirements and ethical/professional standards, the Regulation promotes transparency, and thus public trust towards research.
Toolbox
The SBP Toolbox is an innovative web-based solution integrating the critical success factors of biobanks and biobank infrastructures.
The word of the month

"Governance"
Biobank Governance includes the structures and the management rules set in accordance with the biobank purpose(s) to ensure its compliance with the applicable legal and ethical requirements.
BBMRI Swiss Node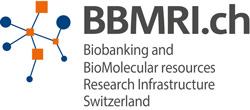 SBP, as an independant association funded by Swiss National Science Foundation (SNSF), is the national node in the European network called BBMRI (Biobanking and BioMolecular resources Research Infrastructure).
SBP is thus the intermediate between swiss biobanks and the European countries through this network.
How-to
Create or improve my biobank
SBP is developing tools, documents and services to support your biobank comply with the essential requirements to process, store and distribute your samples.
The SBP Toolbox is the entry point to evaluate your needs in terms of the following issues: