Vote open until June 11
Swiss Biobanking Platform participates as the Swiss delegated body for the International Standard for biobanking (ISO 20387 – Biotechnology – Biobanking – General requirements for biobanking). Following the comment phase of July 2017, the standard proceeds now to the final step: the balloting process phase. SBP encourages Swiss stakeholders to give opinion on the publication of this final draft.
Your votes need to be submitted by June 11th 2018. SBP will then take position according to the Swiss decision.
Toolbox
The SBP Toolbox is an innovative web-based solution integrating the critical success factors of biobanks and biobank infrastructures.
The word of the month

"Specimen"
A specific quantity of biological material such as tissue, blood or urine taken from a single subject or participant at a specific time.
BBMRI Swiss Node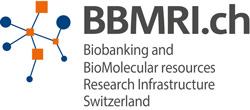 SBP, as an independant association funded by Swiss National Science Foundation (SNSF), is the national node in the European network called BBMRI (Biobanking and BioMolecular resources Research Infrastructure).
SBP is thus the intermediate between swiss biobanks and the European countries through this network.
How-to
Create or improve my biobank
SBP is developing tools, documents and services to support your biobank comply with the essential requirements to process, store and distribute your samples.
The SBP Toolbox is the entry point to evaluate your needs in terms of the following issues: