After the Biobank SQAN as an essential tool for harmonising and promoting the quality of biobanking, we are pleased to present our new instrument, the interactive e-catalogue called NExT, which will be launched on 20th April 2021 during a WORKSHOP co-organised with the SNSF.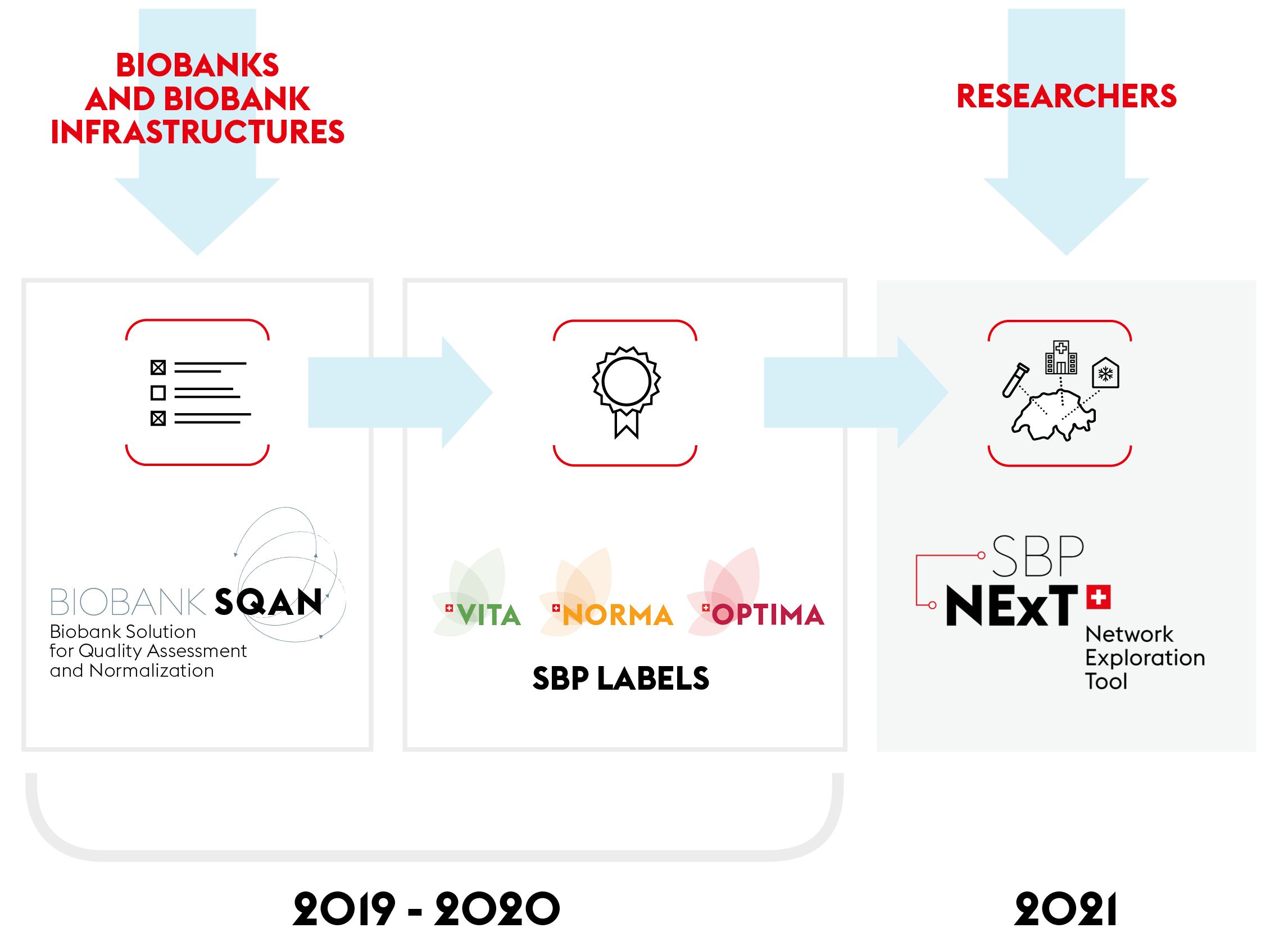 NExT: a new exploration and communication platform for biobanks and researchers
Firmly convinced that biobanks are key partners in research, we are currently developing the first national e-catalogue for biological samples with the following highlights:
Visibility and connection between biobanks and researchers in Switzerland and Europe

Possibility of creating and joining research communities

Fast and efficient advanced searches through personalized mapping

Access to information on biobank quality management: standardized data collection, harmonization of datasets, etc.

Regular data updates
A group of pilot biobanks has participated in the realization of the NExT e-catalogue for an optimal exploitation of the system.