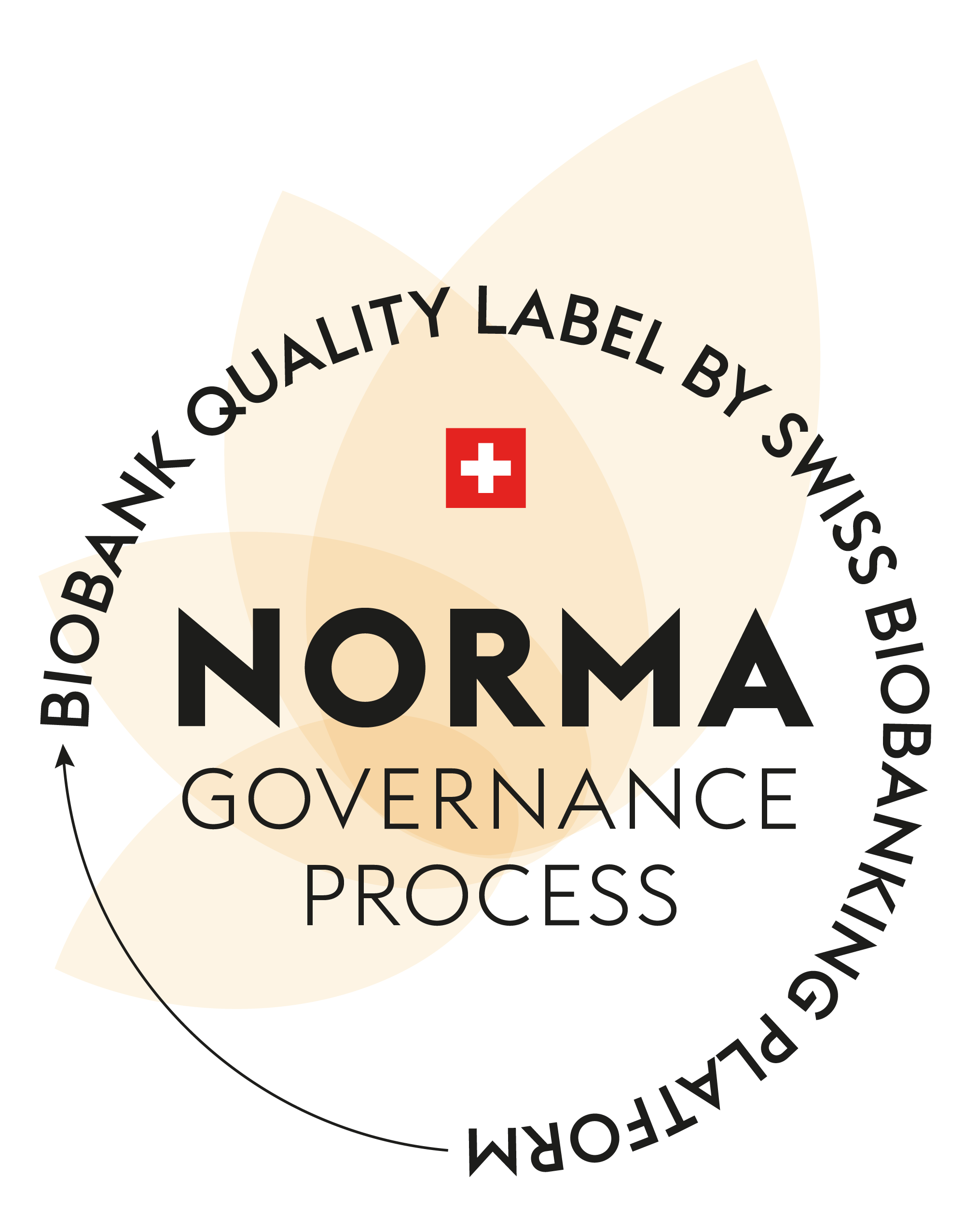 NORMA Label
Standardization of the operational processes of a biobank
The NORMA Label guarantees the quality of the operational processes and the harmonization of practices at the Swiss level. In difference to the VITA Label, SBP examines the practices and processes of your biobank during an on-site visit.
We recommend that our partner Biobanks aim for at least the NORMA Label
Efficient sample management is indeed a prerequisite to enable researchers to perform reliable and high-quality research.
support documents provided